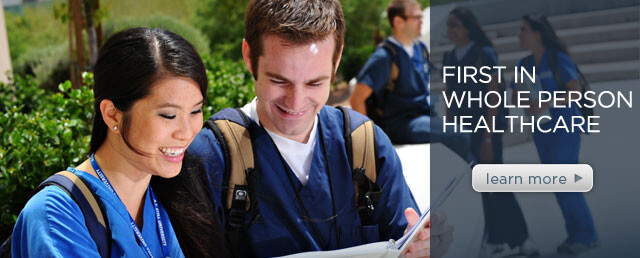 Keep the Momentum Going
Consider a Gift for the Future
Last year was a year of unprecedented ups and downs. Like you, we at A.T. Still University faced many unforeseen challenges. But, thanks to your support, we have emerged stronger and more focused on our mission than ever. We are excited to see what 2021 has in store for us, our communities and you.
We understand that supporting the organizations you care about while balancing your family's needs continues to be a priority. These savvy gifts allow you to do both:
Name A.T. Still University as a beneficiary of your retirement plan assets or life insurance policy. You don't need to part with assets today, but your future gift ensures we can continue our work for generations to come.
Leave A.T. Still University a gift in your will. With just one sentence, you extend your support of A.T. Still University into the future.
Let's Talk
If you've made a gift to support A.T. Still University in your future plans, please let us know by contacting The Mesa Campus or the Kirksville Campus at development@atsu.edu or 480.219.6115 (AZ) or 660.626.2180 (MO). It would be our honor to thank you for your generosity.
Information contained herein was accurate at the time of posting. The information on this website is not intended as legal or tax advice. For such advice, please consult an attorney or tax advisor. Figures cited in any examples are for illustrative purposes only. References to tax rates include federal taxes only and are subject to change. State law may further impact your individual results. Annuities are subject to regulation by the State of California. Payments under such agreements, however, are not protected or otherwise guaranteed by any government agency or the California Life and Health Insurance Guarantee Association. A charitable gift annuity is not regulated by the Oklahoma Insurance Department and is not protected by a guaranty association affiliated with the Oklahoma Insurance Department. Charitable gift annuities are not regulated by and are not under the jurisdiction of the South Dakota Division of Insurance.Privacy Policy | Cookie Policy